Fall Home Decor Inspiration
Life starts all over again when it gets crisp in the fall!
I love interior design and as seasons change, it's always nice to change it up and add little items to fit in with the season you're in! Although I LOVE summer and wish we would have more than 2 months of it, fall is second best. I love the colorful leaves and when it's not raining in Vancouver (it's usually always raining lol), it's nice to go for a walk and take in the crisp air! It's also pumpkin spice everything season so that's a major bonus!
Below are some fall interior/exterior design ideas that will hopefully inspire you to add a little bit of the season in to your home (without breaking the bank!) You don't need to do a full overhaul but adding little bits of fall to your decor will get you in the mood for the season.
Wreaths: A typical yet fun way to decorate your entrance is by hanging up a seasonal wreath. I used to think that wreaths were only for Christmas but I have slowly come to purchase a wreath for every season. The one below I scored at homesense for only $13! (Shopping off season has its perks ;)
Flowers/Plants: Seasonal flowers are such a fun and colorful way to spruce up an entry way. I must admit that I am terrible at keeping flowers/plants alive but I am trying to give them a bit more love!
Here are some affordable fall items! Click on the image to shop directly.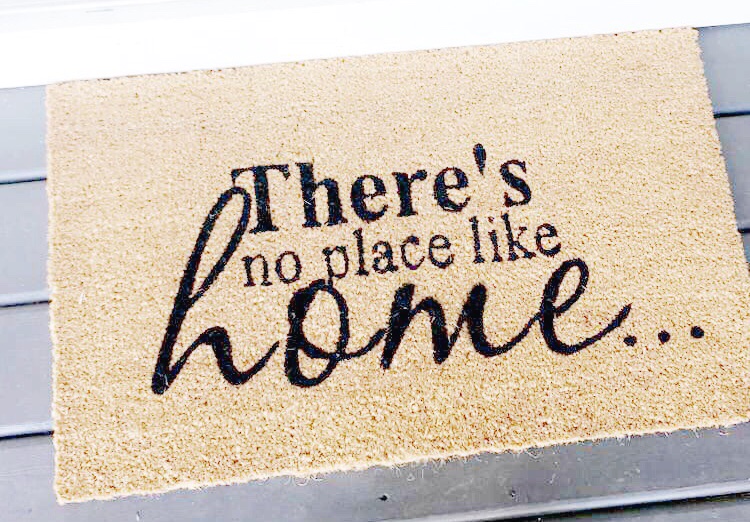 Front Door Fall Mat $15
We have this mat from our from porch and I love it. I purchased it last year at Micheals. You can find similar ones at homesense!
Hope these ideas inspire you to add some new but affordable decor into your home this fall!